You might just be our 'something special'
If you're looking for a new and exciting career in merchandising, then you've come to the right place.
Dee Set is one of the UK's largest and most focused field sales solutions providers, and we're always on the lookout for talent that we can place in a number of key roles across our operations.
Whether you're just starting out on your journey into merchandising or have heaps of previous experience, you will find yourself working on integrated marketing campaigns across key brand names, such as ASDA, Wilko's, Sainsbury's, Coca-Cola and Nutmeg clothing at Morrisons, to name a few.
With this impressive roster under our belts and exciting growth plans in the works, now is the best time to find your ideal role and make your mark with us.
We work with industry-leading technology to streamline the application process too - having placed candidates in timescales as quick as 48 hours!
Explore our wide range of career opportunities here - or sign up for job alerts and get them sent straight to your inbox. We're handy like that.
Innovating merchandising processes at every step
At Dee Set, we use industry-leading data solutions that are powered by people. This helps us give our brands truly innovative results that drives their campaigns, with a lively and fast-paced output.
But we don't rest on our laurels for long. Our people love nothing more than getting their teeth into a challenge and making a difference to clients and customers alike - which sees us delivering over 60,000 boxes, picking over 250,000 items in our state-of-the-art warehouses and clocking a whopping 40,000+ retailing hours per week.
We do this by working cohesively across a number of departments, keeping our eyes peeled for people with brains brimming with new and exciting ideas. A number of our roles call for motivated individuals who will enjoy working in a collaborative environment with plenty of room to grow and develop throughout their careers.
So, where might you find yourself?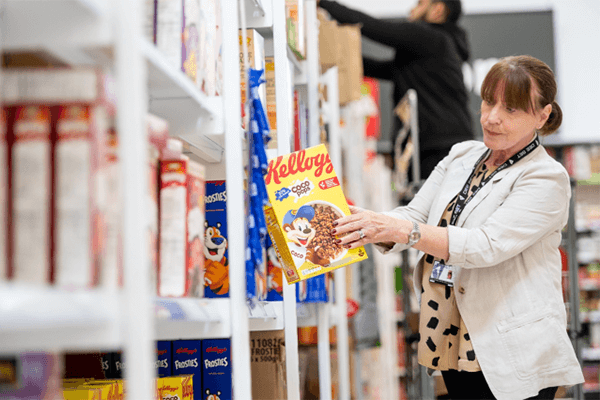 Available job roles at Dee Set
At Dee Set, we have roles available across the business covering a range of products, settings and brands.
Even if you haven't previously worked in our industry before, we are on the lookout for bright, capable people who are able to build key relationships and have excellent attention to detail. You'll also be motivated by financial targets and thrive in a fast paced and agile workplace.
Ringing any bells? We sure hope so.
Brands we work with
At Dee Set, not only do we recruit some of the brightest minds in the industry, putting them on track to reach their development goals, but we also work with some of the most sought-after brands across various sectors.
Training and development
Across all of our role sectors, we value your growth. That's why we use industry leading HR tools and development resources to ensure you have all the skills you need to progress.
Thrive by name, thrive by nature
We launched an innovative learning experience platform, handily called Thrive, which is specifically tailored to your role, interests and your future plans.
Through this resource, you can effectively upskill as you go, enjoying key insights that come from community intelligence and allowing you to become the very best you can be.
Blink - and you'll miss it
We also use Blink, a clever internal communication resource hub to make sure everyone is up to speed with their self-development and can grow as a team.
With Blink, you can access full support from your higher-ups, including 1-2-1s, courses and key insights for skill progression. You can also get in touch with your colleagues wherever they are through the joint hub, where you'll also find perks such as exclusive discounts from high-street retailers.
First-class training for top-notch people
We want to give you the tools to succeed across all of our roles - including full training. We know that our roles are incredibly busy and agile, so we offer comprehensive support using our cutting-edge resources, in addition to probation periods to ensure that you are ready to put your best foot forward, no matter the challenge.
That's the Dee Set touch.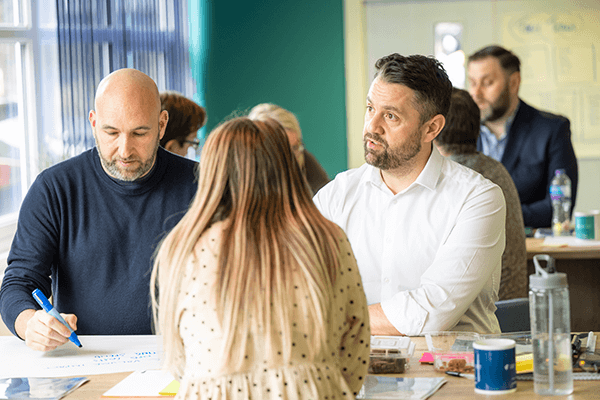 We're a cultured bunch
At Dee Set, we are proud to offer our staff varied, flexible roles within an excellent working environment. Our community is one that thrives on a competitive edge, thanks to different rates and rewards, with an excellent support system should you wish to progress or add new skills to your toolbox.
Promotions across a number of areas are highly sought after, with the option to do as much additional training as you wish, with a huge emphasis on personal development.
The more drive you have, the further you'll go. We're behind you every step of the way.
Sound good? Why not chat to one of our friendly members of the team to discover your next step.