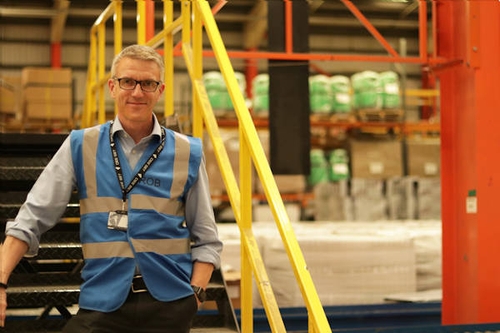 Rob Slaski
I joined the team here at Dee Set in October 2018 after an extensive and varied 30 year career with Asda, most recently serving as the giant retailer's Store Design Director.
Beginning my career on the shop floor, stacking products on to shelves in the chilled department. I soon progressed to become a Night Shift Manager and then Store Manager, before joining the leadership team at the Head Office in Leeds.
During my time at Asda, my adaptability and passion for learning new skills saw me take on a wide variety of different roles. "I was incredibly lucky to find myself doing jobs that really interested me. Throughout my career I always pushed to do different things. I always tried to take on roles that would challenge me with a new set of goals to grow my skill set".
Listening is one of the most important skills you can have in business, "I love to hear people's stories, what motivates them, what frustrates them and listening to what they think needs to be fixed".
As Dee Set's Chief Operating Officer, I am responsible for White Hinge, our E-Commerce division, Merchandising, Warehouse, Client Operations and our Supply team. After learning so much from one of the world's biggest retailers, I have a huge desire to bring this knowledge to Dee Set, alongside a breadth of experience and passion for the retail industry.
I'm excited to help grow and support the E-Commerce side of the business and the emerging market that new digital technologies are creating.
Go Back